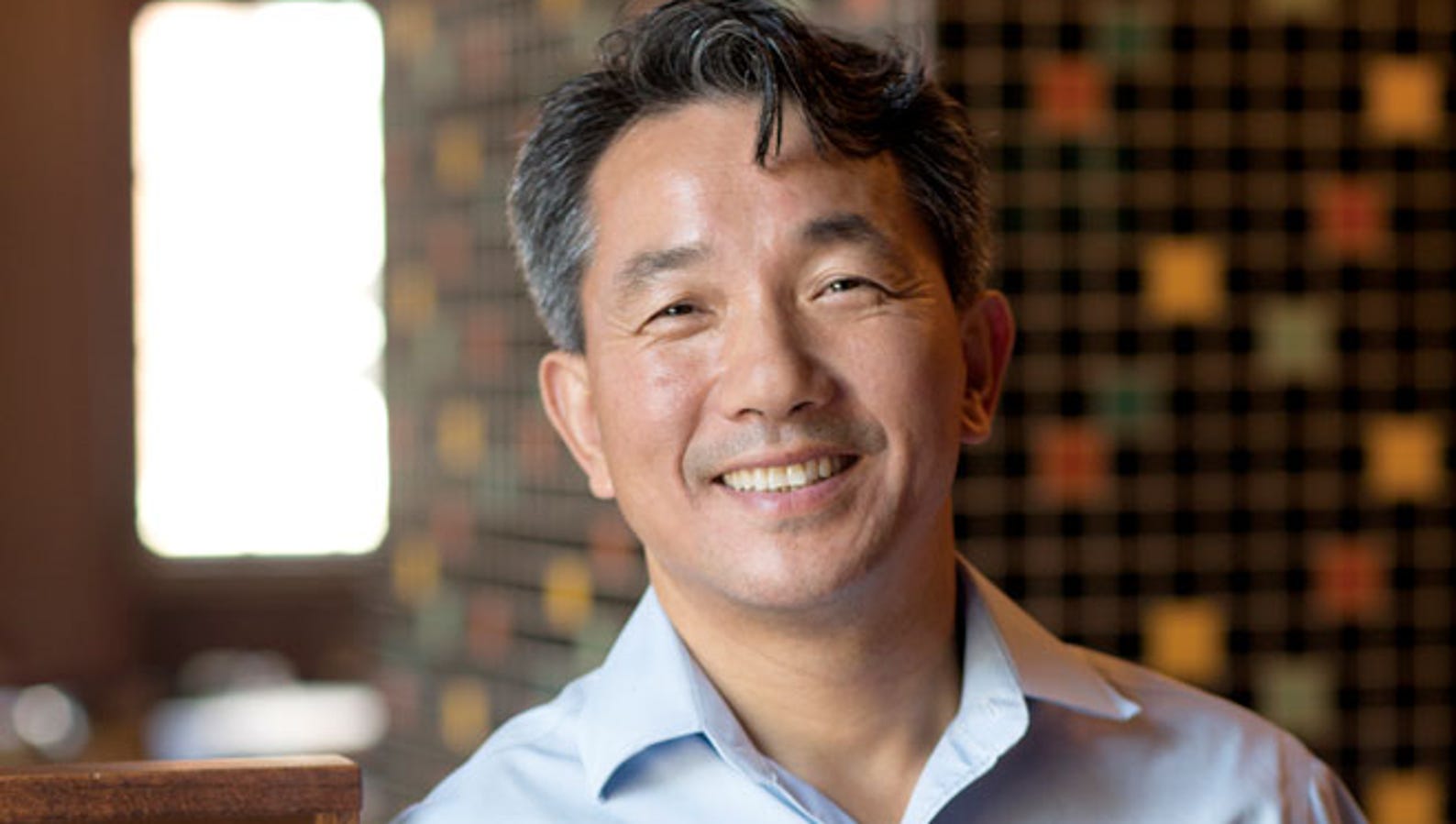 Of all the recipes Jason Liu covets as a restaurateur, his recipe for success is the most crucial. The formula is simple - hard work and a vision. • "When I arrived in Columbus in 1989 to attend graduate school at OSU, I had a few hundred dollars in my pocket. That was it. My family and friends back in China had pooled their money to buy me a one-way plane ticket. This was my chance." • Since then, Liu has taken many chances along with calculated business risks to build two successful
J. Liu locations with a third in the planning stage.
Liu credits his operational success to a pair of key practices: maintaining a management team that believes in you and your vision and being adaptive. He feels it is crucial to listen to what customers want and to be willing to change menus to reflect health-conscious choices with the emphasis on fresh ingredients.
Liu talked about his business journey with Columbus CEO.
Q: What makes Columbusan attractive place to do business?
A: If you are willing to work hard, Columbus has a lot to offer. There are good people here - especially customers. I was lucky to find a good management team and employees, good chef and a good realtor.
Q: Your education is in engineering. How did you make the leap from engineering to restaurateur?
A: Well, at first I considered other careers like international trade and manufacturing. But I really wanted to own my own business and be my own boss. I never worried about the actual degree; it was more about the ability to figure things out and hard work. Education, in my opinion, is to help people learn how to think. It's about problem-solving. What you end up doing doesn't have to be connected to what you study.
Q: How did you raise the capital needed for your first restaurant?
A: I knew I could cook but I didn't know how to get investors. So I borrowed money from my friends at OSU. One gave me $10,000, another $20,000. I got smaller amounts from others. They just wrote me checks interest-free without formal agreements, never asking how I would pay them back. Their support made it possible for me to submit a $60,000 down payment for the Mark Pi franchise in the Worthington Square Mall. Those investors are friends for life who I will never forget and always be grateful to.
Q: Were there cultural obstacles to overcome in opening your restaurants?
A: Yes. I had to learn about American traditions and customer expectations. For instance, most American diners don't care for bones. They like everything filleted. Also, I learned early on that serving dishes that featured whole fish - with the head still on - was not appealing. That is very different than in China. Also, the health regulations are very strict in the U.S. as compared with China. That was a learning experience.
Q: What led you to feature a mixed cuisine menu for J. Liu's?
A: I thought expanding beyond Asian entrees would be more attractive to a bigger base of customers. By offering American and Italian dishes along with our core Asian items, we have something for everyone. People are sometimes surprised by our menu. I always try to be forward thinking and willing to try new things.
Q: What can you share about your Lane Avenue project?
A: I was advised that three key areas to be in were Dublin, Worthington and Upper Arlington. That was good advice, and we have two very successful locations in Dublin and Worthington. To be located in Arlington, I started acquiring a commercial building and some surrounding property in 2010. Now we have enough land to develop a mixed-use project which would include a 130-room hotel, some retail, a restaurant and some luxury apartments. There would also be a parking garage to accommodate residents and customers. It is an exciting and unique concept for the area. Our plan is to have it completed in late 2017, if everything stays on schedule.
Jason Liu

OWNER, J. LIU RESTAURANT & BAR

Address: 6880 N. High St., Worthington

Business: Fine casual dining featuring Asian and Italian entrees along with seafood, soups, salads, sandwiches and steaks

Owner: Jason Liu
Locations: Worthington and Dublin
Employees: 95
2014 sales: $5.2 million (estimated)
Website: jliurestaurant.com